Happy Sunday, everyone! I hope you're all relaxing or brunching or something of that nature today – aka not working or doing anything that remotely resembles work.
First of all, I purchased this dress from H&M and am completely obsessed. SO much so that I'm going to order it in black, too. At just $25, it's a deal you just can't pass up:
As we all know (unless you live under a rock) the second season of House of Cards was released last week. If you're like me, you binge-watched it in just a couple days and HOLY CRAP. The show might be more influential than we think – check out media management 101 , HOC style. Also, how HOC (and Scandal!) influence DC style.
Guys, tennis shoes are having a moment right now. While I've always been a fan of wearing my classic white low-top Chucks, these New Balance are pretty cute too:
Speaking of weekend casual if you're looking for ways to style your favorite tennies, Crystaline Marie is one of my favorite bloggers and in my opinion, the queen of casual-chic.
We all know that it's really better if you don't wash your hair everyday. But finding the right dry shampoo can be tough. The Glitter Guide has a run-down of the best dry shampoos for every hair type.
As a figure skater, I was thrilled to watch Meryl Davis and Charlie White win the United States' first gold medal in ice dance. But let's be honest, the best part was Johnny Weir and Tara Lapinski's daily outfits and Instagram videos. What did they pack? Click below: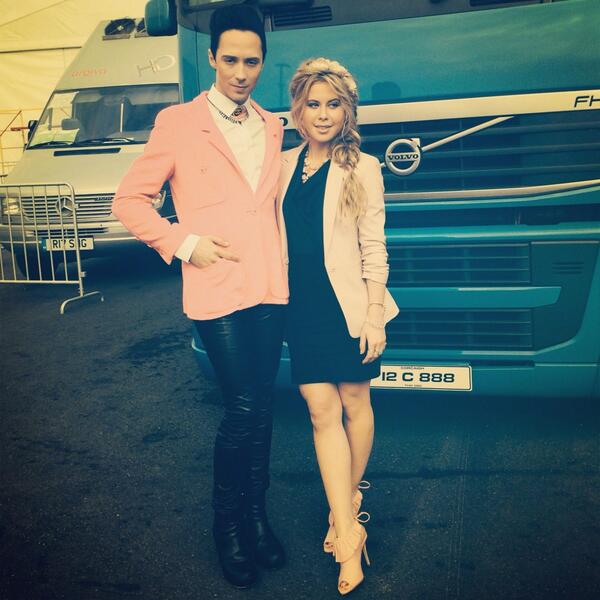 Curious to know what "trendy" thing you would actually love if you tried it? I got being all about brunch, which is already completely true.
Ah, Thought Catalog with the win again. Check out the only makeup advice you will need in your 20s. Also loving these 25 random acts of kindness we should all be doing more often.
Lazy Sunday? Check out these 58 RomCom's you have to see before you die. Loving all these B&W movies – so amazing.
Finally, check out these tips on how to fit a blazer. Blazer fit is so important – as an ill-fitting blazer can ruin your whole look.
Happy reading, kids! Enjoy the last few hours of your weekend! 
xoxo