It's time for installment #2 of best beauty buys! I had a question about my favorite blush on last weeks post, so I figured I'd go ahead and cover that one:
1. NARS Orgasm – Also known as the go-to blush of practically every woman in America. Pretty much all NARS blush is amazing – depending on what color you're wanting – but it's pricey for us twentysomethings on a budg.
2. E.L.F. Studio Blush – Actually a pretty good dupe of NARS blush – at a MUCH better price. I have this baby in a few different colors. I generally use a bronzier color underneath my cheekbones for contouring, then use their pink passion on my actual cheeks – I like a good rosy-cheek look.
e.l.f.'s makeup isn't as pigmented as the higher-end products, but I've found with a good primer and makeup setting spray (I'll talk about those in my next beauty buys post) you can basically wear makeup from any price-point and it'll stay put.
3. Cream Blush – L'oreal Paris Visible Lift Cream Blush
I wear 'Pink Lift' but it comes in several colors. If you feel comfortable wearing cream blush, this one's definitely a go-to. I personally like wearing cream blush in the summertime moreso than winter, but it's all about personal preference.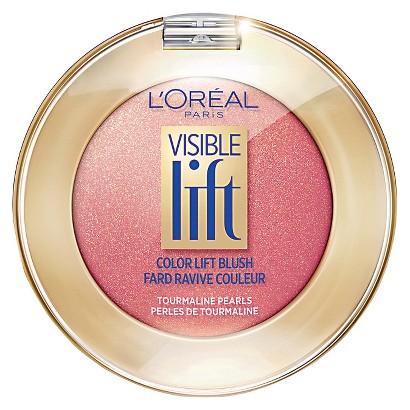 Be sure to check out my first beauty buys post, while you're at it!